Setting examples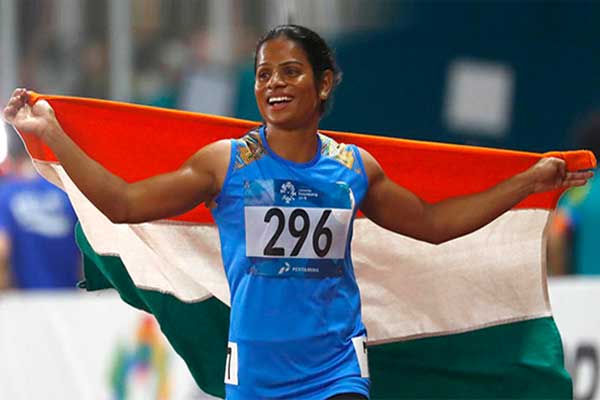 One of the first openly gay athletes from India, an excellent sprinter, and the first Indian to clinch gold in a 100m event at a global meet. She also holds the national record in the women's 100m and is only the fifth Indian to participate in the women's 100 meters at the Olympics when she qualified for the 2016 Rio Games.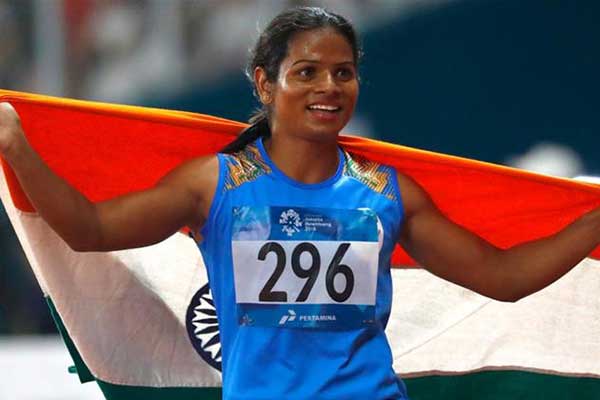 Talking about the background, she didn't have a very smooth one. It was full of thorns and obstacles. She is originally from Odisha and belongs to a weavers' family as a background. she has faced hardships most of her life especially because of herself being transgender and received all kinds of mockery, taunts, and whatnot from the so-called conservative society. She started to take small steps and establish herself by becoming a national champion in the under-18 category in the 100m event in 2012.
This was followed by impressive displays at the 2013 Asian Athletics Championships, the World Youth Championships, and the National Senior Athletics Championships at Ranchi. Despite so many issues, she didn't let anything come between her dreams and handwork. And today he is known for bringing laurels for the nation. She mentioned, "From a girl who used to run barefoot around a lake to becoming a sportsperson recognized across the world, it's been a long, hard journey, People now see me for my sport, for my hard work, and for what I stand."
Rules the trails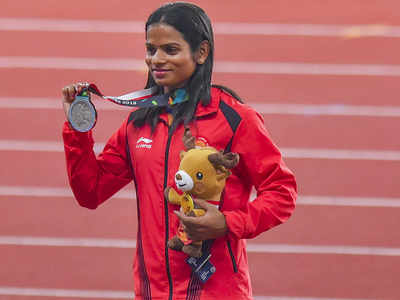 Isn't it amazing? Also, she made a major turn in her career after winning two gold medals at the 2014 Asian Junior Athletics Championships in Taipei, it was her first step and meaningful step towards her international career. She had very many heartbreaking experiences too such as when the Athletics Federation of India (AFI) decided to drop her from the athletics contingent at the last minute, citing that hyperandrogenism made her ineligible to compete as a woman athlete. But she still didn't lose hope.
She appealed to the Court of Arbitration for Sport (CAS) in 2015 and her suspension was lifted. Right after that after being back on track she started to set national-level records. Such as in the 60-meter event's qualification round at the 2016 Asian Indoor Athletics Championships with 7.28 seconds, 11.33 seconds in the women's 100m dash at the 2016 Federation Cup National Athletics Championships. This Indian sprinter broke her own national record twice in the same day at the XXVI International Meeting G. Kosanov Memorial in Kazakhstan a couple of months later. She clocked 11.24 seconds and sealed her maiden Olympic berth.
Overcoming and being victorious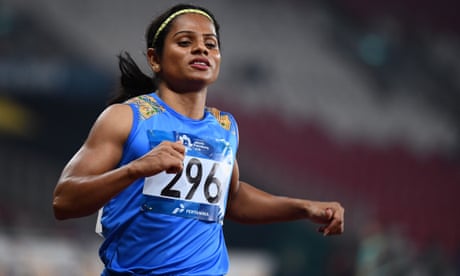 Also, through these achievements and advancements, she broke the stereotypes and myths of being gay and even revealed about her same-sex relationship. Of Course, she faced a lot of difficulties and trials because of that. But she clearly mentioned that "there is nothing to fear about being in love." Both on and off the track, Chand is not letting anything hold her back.
The journey on and off the track had led her to be more successful by enduring and overcoming. She also gave thanks to her coach and said, "I am really happy at the moment. It has been a tough year for me and I am so happy that my coach and my hard work have paid off. I would like to thank all the people in India who were praying for me to qualify. Your wishes have paid off."