TECHNOLOGY WITH WONDERS
Maintaining a healthy lifestyle can be challenging in such a busy lifestyle and tight schedules. And keep a track of your lifestyle is an even bigger challenge than maintaining a fit lifestyle. But, don't you think that keeping track of workouts might be just the motivation for yourself. And how much you need to be on the right path during your workout regime and schedules. And that's why even the technologies have been updating so fast so that we all can be on track from a single breath to your heartbeat and many more details.
Keep a track of yourself
Be aware and fit
Balance your workout regimen
2.  SYNC & RUN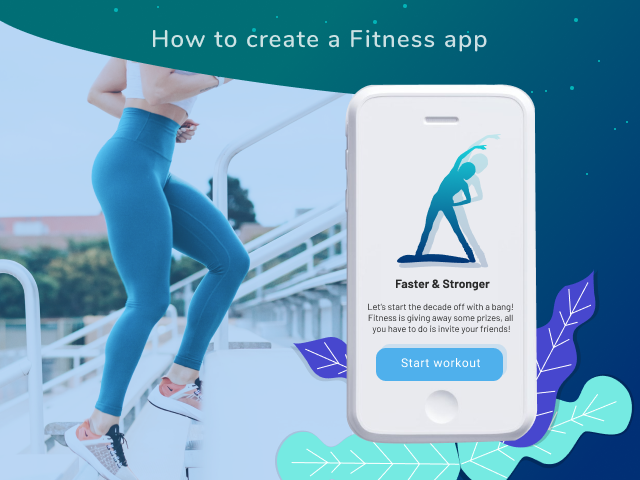 And today fitness apps allow you and everyone to keep track of their progress. The technology in these fitness apps is unbelievable and very beneficial to the users. They easily sync up with other devices like scales, heart rate monitors, etc. And they track every detail happening in your body automatically. Gone are the generations of noting down and entering the manual data. Through these fitness apps, you can be really aware, rich In knowledge about your body. It's needs, basic requirements, efforts you need to make, and if there is any lacking point that too. How helpful is that!
Fitness apps are beneficial
Tracks every single details
Automatic technology
3. BE ZEALOUS
Fitness apps help you to track your progress toward the goals you set. It helps you to be aware of your activity levels and guides you to increase time and repetitions too. And to maintain your motivation level you can see the progress immediately through the app. You can monitor your progress and heart rate to track their live workouts. Depending on your age, weight, and other main factors, fitness apps can help you to understand better your heart rate, training zones, and where you need to focus to get the best results. Not just where, but which body parts and what kind of workouts are suitable, etc.
Tracks your progress
Time management
Helps to achieve the goals
Help you understand major factors
4. COMFORT & FITNESS
Know and track more about your blood functions. Your blood pressure level during, after, and before workouts. For example, If you are a person who has high blood pressure, a fitness app should be very beneficial in keeping you on track, or progress toward getting it under control. Also through fitness apps, you can track your weight loss or gain goals. It records the history from the day you started till today. Isn't it amazing? You can work it out according to your needs and requirements. And the most important feature fitness apps provide is to track our daily steps. As the number of steps, you take every day? Through fitness apps, you can track how many steps you take per day and how you are progressing over time.
Know your blood level
Tracks weight loss goals
Records all the minor to major details from the starting
Definitely a great pedometer