"Today and onwards, I stand proud, for the bridges I've climbed, for the battles I've won, and for the examples I've set, but most importantly, for the person I have become. I like who I am now, finally, at peace with me…"
― Heather James
THE RIGHT MINDSET MATTERS THE MOST
We definitely have this kind of mindset while training. Of course, external workouts and solutions are effective but with what mindset you are doing that really matters. Only through a right and correct mindset, the things which seemed to be impossible becomes possible. For that, a strong visual is needed, like what workout or what body part you will be training next day, You need to start visualising from today itself.
POSITIVE ATTITUDE SHOULD BE IN ACTION NOT JUST IN WORDS
First of all, make sure to train yourself with a positive attitude. Approach all kinds of workout with enthusiasm and positivity. Try to be more productive than you were yesterday, and that will happen with a positive attitude. Learn to enjoy the pain and sores. Only that will make you endure the pain and you can reach one step closer to your goal.
Be aggressive during your training time. Learn to lift every weight with all your strength and sweat. Increase repetitions with all your vigour and aggressiveness.
YOU HAVE TO BE FOCUSSED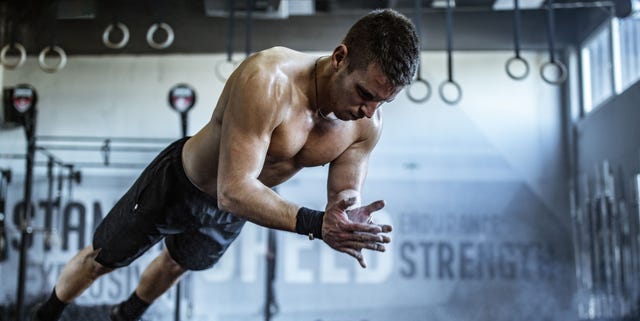 Be focussed and do not lose your concentration while training. Put your phone aside and do not involve, in talks in the gym especially which is not related to your workout. And even if you have a training partner or gym buddy, make sure that another person is also dedicated and passionate about working out.
Stop sulking, indeed. A minor negative though can waste your time. Leave the negativity behind, and look ahead. Gym is not a place where you should waste your time about other things.
NO DON'T EVEN THINK ABOUT BEING COMPLACENT
Don't become complacent.
Stop thinking about your previous accomplishments or productive day. Do you know that a complacent mindset can be your enemy? And it can pull you really down without you realising. Instead toughen yourself up, have a very striving mindset towards your goal. For you to achieve your goal, one day success can be motivating but your heart should be racing to achieve your goal. Because without a complacent mind, it's like a half of the battle is won.
PERSISTENT & CONSISTENT 
Push yourself harder.
Because, there might be days when you must be lowly or tired. But don't let that situation overtake your mind easily. Because if you don't do it, then how will it happen? So make sure, you push yourself hard enough In order to keep growing. Yes, through pushing your limits you yourself will come across your new potential. challenge yourself, and get stronger with every workout. And be the change.